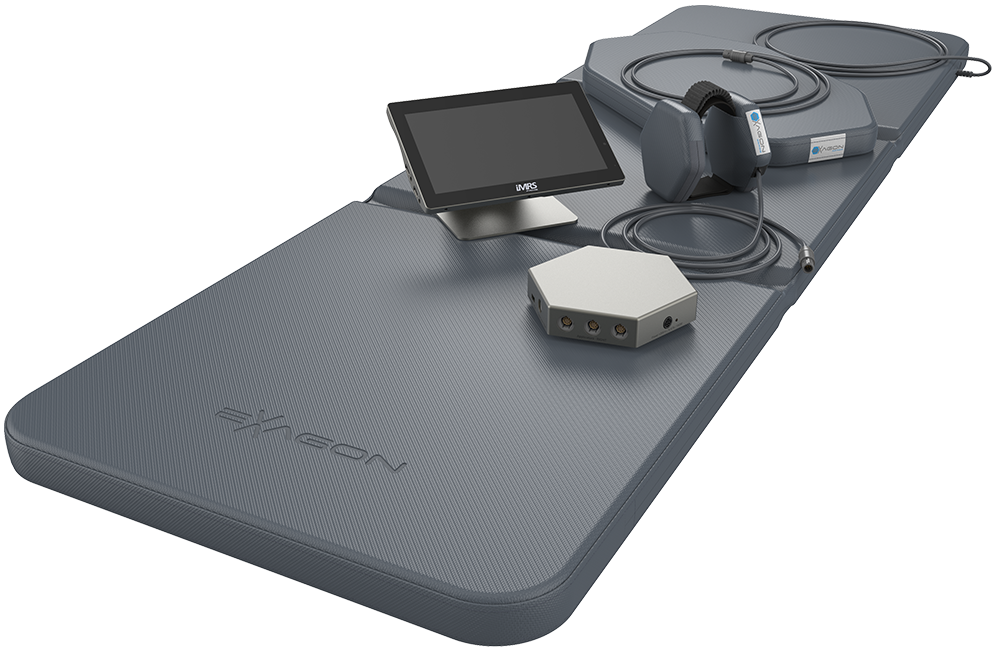 What Our Clients Are Saying
"I became persuaded by the benefit of the iMRS when my knee injury of one year resolved completely after 2 1/2 weeks of daily treatment."
"My Parkinsons symptoms have improved dramatically since using the iMRS daily for the past three months.  I no longer need naps, my tremors have slowed down and my energy is great."
"I've had chronic insomnia for over 40 years.  I tried every medication, exercise and concoction known to man.  With having the iMRS at home, I'm sleeping eight hours a night with no side effects.  It's changed my life!"
"I love this mat!  I've done a lot of things to help my upper back and this took it the rest of the way to feeling normal and pain-free in just three weeks."
"I am pain-free after years of arthritis.  I can make a fist, walk three miles a day and do my pushups again!"
"My colitis is gone, my vision has improved and my seizures have settled down considerably.  I am 83 years old and am using no prescription medication."
About Healthy Spaces
Healthy Spaces provides holistic wellness technologies for your home to support sound sleep, pain relief, detoxification, sports performance and healthy aging.
Our goal is to educate clients about a variety of innovative, science-backed products to incorporate health and healing tools into their home or business. These holistic technologies may be experienced by scheduling a demo or purchasing products for use at home or in a practitioner's clinic.
At Healthy Spaces, our technologies include infrared saunas, PEMF systems, water ionizers, and other high-tech products to create a healthy body and a wellness home. Since 2002, we have made training and customer service a priority for our clients who trust us to stand behind the products and services that we provide.
Health Solutions
Chronic Pain
Reduce both acute and chronic pain without medication using Earth's natural frequencies. Experience our PEMF System, a natural method for pain management.
Sleepless Nights
Ditch the afternoon coffee slump. Beat the never-ending cycle of sleepless nights and exhausted days that can cause numerous health problems.
Low Energy?
Discover ways to incorporate our wellness devices into your lifestyle to gain control of your energy.