iMRS PRIME System & Accessories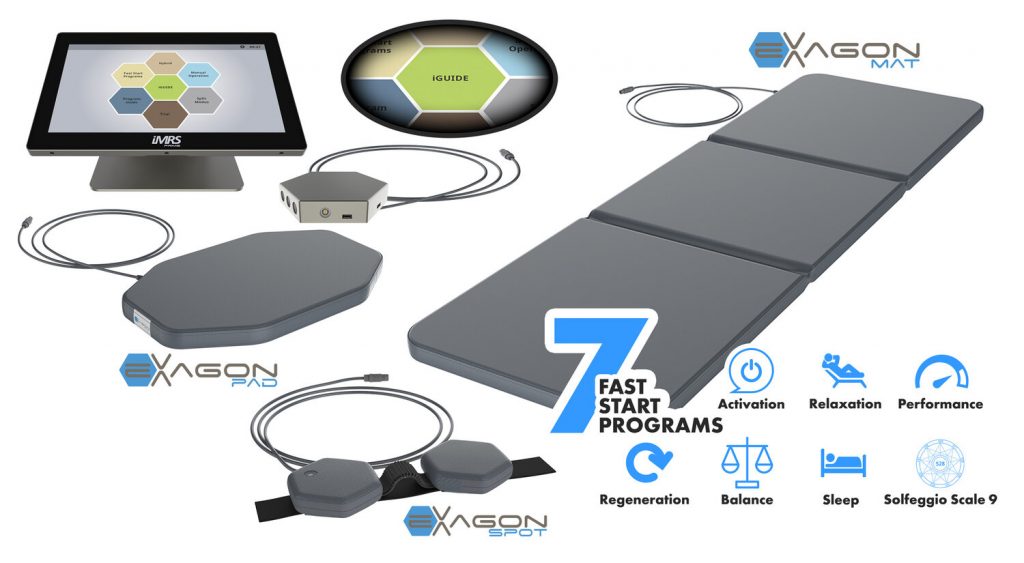 Below are the 5 brand new systems you can choose from, all featuring the new iMRS Prime, released in 2020.
To purchase or ask any questions, please call Diane at 503-655-3565
iMRS Prime Accessories
Like the old iMRS, each package comes with the ability to make it a Set! The SETS add BOTH the Exagon Sense Biofeedback AND the Exagon Brain Light and Sound! Although you CAN buy each individually you save by bundling them together in a SET!
Experience even more 6-D wellness by turning your system into an even more complete set, by adding one of the following:
EXAGON SENSE (BIOFEEDBACK)
The iMRS Prime's brand new Biofeedback device, includes:
Exagon Sense (Finger Interactive Monitor and Regulation Device)
EXAGON BRAIN (LIGHT/SOUND BRAIN
ENTERTAINMENT

)

The iMRS Prime's brand new Light & Sound device, includes:
Goggles

Earbuds (Earphones)