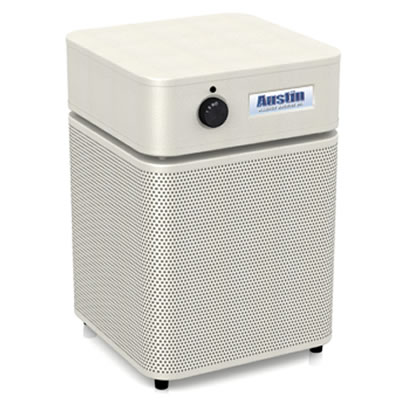 Austin Allergy Jr.
Maximum protection for people with asthma and allergies. The Austin Air Allergy Machine™ has been wwweloped specifically to offer maximum protection for those suffering from asthma and allergies. It effectively removes allergens, asthma irritants, sub-micron particles, chemicals and noxious gases, providing immediate relief for asthmatics and allergy sufferers.
Who should consider the Allergy Machine Jr.?
Allergy and asthma sufferers
Those highly reactive to dust, pollen and other allergens
People close to trees and plants, populated areas, farms, cities and roads
Why is the Allergy Machine Jr. the best choice?
Designed specifically for allergy and asthma relief
Special filtration for removing allergens, chemicals and gases from the air
Removes viruses and bacteria
Quickly stops sneezing, coughing and stuffy noses related to seasonal and annual air problems
Will cleanse the air for areas up to 700 sq ft
Click Here to download the brochure.
CALL TODAY AT 503-655-3565 FOR MORE INFORMATION.
More Austin Air Cleaners to Choose From