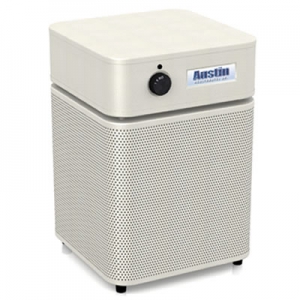 Austin HealthMate Jr.
For your everyday air quality concerns.This air cleaner removes a wide range of airborne particles, chemicals, gases and odors and will significantly improve the quality of air in your home.
Who should consider the Austin Air HealthMate Jr?
Families looking for healthy, fresh, clean air 
Those looking for the best overall protection from airborne particles and gases
People close to farms, cities and roads
Why is the Austin HealthMate Jr. the best choice?
Very effective at removing particles in the air including dust, pollens and smoke elements
Great at removing chemicals and gases from the air
Removes viruses and bacteria
Designed for removing air pollutants and delivering the freshest of air in smaller areas
Will cleanse the air for areas up to 700 sq ft
Download the brochure to learn more about the Austin HealthMate Jr.
CALL TODAY AT 503-655-3565 FOR MORE INFORMATION.
More Austin Air Cleaners to Choose From