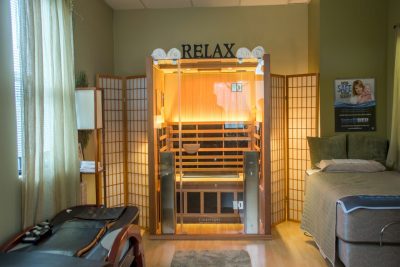 Resources for Sauna Owners
Your purchase of a Clearlight® infrared sauna is an investment in your health and relaxation.  Healthy Spaces provides this resource page as an added benefit to Clearlight® sauna owners.  You will find valuable information concerning your infrared sauna including warranty & repair information, sauna care and maintenance, and helpful guides on the best way to utilize your sauna. We're sure you will have years of enjoyment and benefit from regular use of your sauna.
We put this page together to act as a guide to help you get started using and enjoying your sauna. The user guide and installation manual included with your sauna has full instructions on how to setup and install your sauna and general use instructions.  Click here to view a user guide.  Healthy Spaces also recommend reviewing the following link for advice on recommended use and what to expect. Click here to learn more about using and enjoying your infrared sauna.  
Clearlight® Infrared Saunas are made from the highest quality woods. Wood is a living material that continues to respond to climate conditions, even after being manufactured in a sauna. Variations in the color or grain and irregularities such as fine cracks are part of the natural beauty of the wood and in no way should be considered defects. During normal operation, wood may crack slightly due to changes in moisture level. This will not affect the structural integrity of the sauna.
Our saunas are shipped around the globe and can experience slight blemishes, scratches, or scuffs in transit. In most cases, these blemishes on the exterior of the sauna can be concealed by using a small amount of furniture polish, oil, or other furniture treatment. The interior blemishes, scratches, or scuffs can be either left alone or sanded. Please avoid any treatment containing benzene or a high concentration of alcohol.
Healthy Spaces and Clearlight® Infrared Saunas are proud to offer top-quality customer service. Your Clearlight® Infrared Saunas comes with another exclusive – the Clearlight® Infrared Limited Lifetime Warranty for residential use. Please register your infrared sauna and its warranty. In the rare event that you might have an issue with your sauna, our limited lifetime warranty covers the entire sauna – heaters, controls, electrical, and wood… even the included audio system. You will never have to worry if anything should go wrong with your Clearlight® Infrared Sauna. If you are using your sauna in a commercial location, you are still covered under our 5-year warranty.
For questions concerning your sauna's warranty or to create a repair ticket please click here.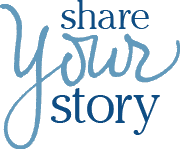 Write A Review About Your Experience
Have you had amazing results thanks to the use of your Clearlight® Infrared Sauna?  We want to hear from you!  Please share your story with others interested in learning more about the products Healthy Spaces offers. Your experience could help others! Submit a written testimonial.