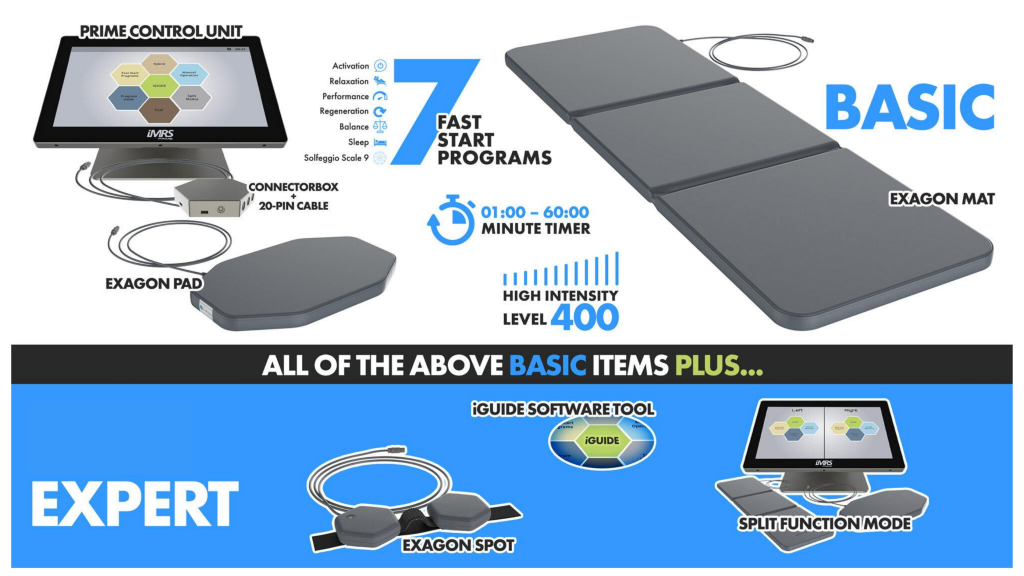 iMRS PRIME Expert System
Comparable to the old iMRS Professional.
The Prime Expert Contains everything in the Prime Basic & Advanced PLUS it includes TWO NEW features.
First it contains a new and Improved iGUIDE which has now MORE protocols than before!
AND second the iMRS Prime Expert has a New Split Mode which Allows for 2 applicators to be used at once! Something old system could NOT do!
IMRS PRIME EXPERT INCLUDES
Prime Control Unit (w/ Connectorbox & Cable

Exagon Mat

Exagon Pad

Exagon Spot w/ Helmholtz Coil Configuration

High Intensity and 1-60 minute Timer

Fast Start Programs

New iGUIDE with over 300 Protocols

New Split Mode Software Upgrade that Allows User to use two applicators at once