Healthy Spaces iMRS/PEMF Rental Program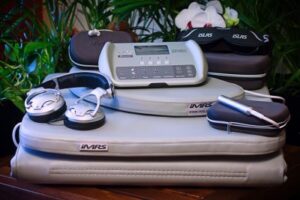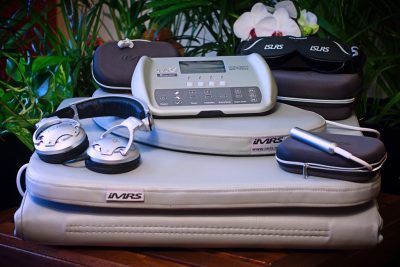 Healthy Spaces offers a 30-day rental program for the iMRS Professional System. Our rental program works as follows:
Once we have determined that a rental system is available, we will send you written instructions and confirm a date for you to come to our studio for a training session.

You can expect to spend 30-45 minutes reviewing the instructions and we will suggest a protocol for your situation. We do this not by diagnosing or prescribing, but based on feedback from over 200 people who have purchased an iMRS from Healthy Spaces and our extensive training as an authorized and certified representative of Swiss Bionic Solutions since 2011.

The cost is $400 for four weeks, half of which will be applied towards an eventual purchase of an iMRS.  You may pay by check or credit card (except for American Express) and payment is due when you pick up the system.  During this session we will make an appointment for return of the system to Healthy Spaces.  Should you decide to purchase, you can expect about a week to receive shipment to your home or office.  

The rental agreement that you will sign is based on regular check-ins by phone or email where we will get your feedback, review your settings and answer your questions.   We have found this to be key to your success.  

Also key to your success is consistent use of the iMRS.  This includes two whole body mat sessions daily (8-16 min each time) and in addition, application of the smaller pillow pad and/or probe to whatever local areas where you are experiencing pain.  Duration is key to the success of the local applicators so be prepared for at least two 30 minute sessions during which time you can relax and read or watch TV.   

We know consistent use of the iMRS will help you.  Our rental program is primarily to see if you are able to commit to regular sessions each day.  If you are, the rewards will be significant.  
Please call Diane at 503-655-3565 or email Diane@HealthySpacesNorthwest.com if you have any questions about our rental program.